Who we are
LOCAL ROOTS – GLOBAL PERSPECTIVE
Land trusts created the Heart of the Rockies Initiative with a common objective to increase the pace of private land conservation in the Rocky Mountain West. We are a network of 26 independent local, regional and national land trusts working together for better local results.
Our partner groups are made up of locals: ranchers, sportsmen, farmers, property owners and business leaders that reflect the independent, conservative face of the Rocky Mountain West.
Partners
Bear River Land Conservancy – Logan, UT

www.bearriverlandconservancy.org
Casey Snider, Executive Director  
Established in 2011
Region: Bear River Watershed, Utah
Bitter Root Land Trust – Hamilton, MT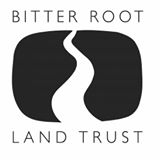 www.bitterrootlandtrust.org
Gavin H. Ricklefs, Executive Director  
LTA Accredited
Established in 1996
Region: Bitterroot Valley, Montana

The Conservation Fund – Sun Valley, ID www.conservationfund.org
Mark Elsbree, Vice President & Northwest Director
Gates Watson, Montana State Director
Dan Schlager, Wyoming State Director
LTA Accredited
Established in 1985
Region: National

Flathead Land Trust – Kalispell, MT
www.flatheadlandtrust.org
Paul Travis, Executive  Director
LTA Accredited
Established in 1985
Region: Flathead Valley, Montana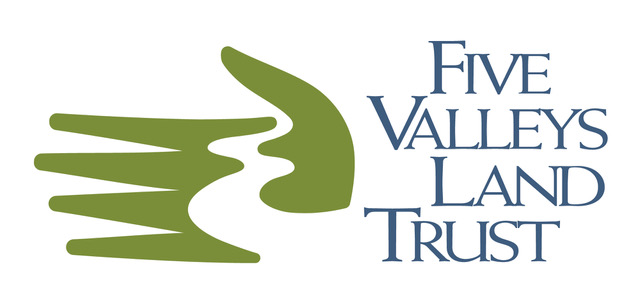 Five Valleys Land Trust – Missoula, MT
www.fvlt.org
Jenny Zaso, Executive Director
LTA Accredited
Established in 1972
Region: Southwest Montana – Clark Fork, Blackfoot, Mission, Bitterroot, and Rock Creek river valleys
Gallatin Valley Land Trust – Bozeman, MT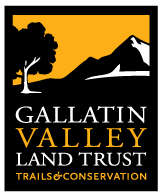 www.gvlt.org
Penelope Pierce, Executive Director
LTA Accredited
Established in 1990
Region: Montana headwaters of the Missouri and Upper Yellowstone Rivers
Inland NW Land Conservancy – Spokane, WA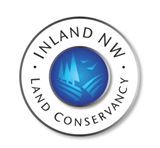 www.inlandnwland.org
Dave Schuab, Executive Director
Chris DeForest, Conservation Director
LTA Accredited
Established in 1991
Region: five counties in eastern Washington (Spokane, Lincoln, Pend Oreille, Stevens, and Adams) and two counties in northern Idaho (Kootenai and Bonner)
Jackson Hole Land Trust – Jackson, WY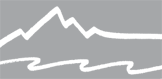 www.jhlandtrust.org
Laurie Andrews,  Executive Director
LTA Accredited
Established in 1980
Region: Teton, Sublette and Fremont counties, Wyoming
Kaniksu Land Trust – Sandpoint, ID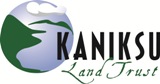 www.kaniksu.org
Katie Cox, Executive Director
LTA Accredited
Established in 2002
Region: Sanders County, Montana, and Bonner County, Idaho
Land Trust of the Treasure Valley –  Boise, ID
www.lttv.org


Eric Grace, Executive Director
LTA Accredited
Established in 1996
Region: Treasure Valley, Idaho
Lemhi Regional Land Trust –  Salmon, ID
www.lemhilandtrust.org


Jennifer Smith, Executive Director
LTA Accredited
Established in 2005
Region: Lemhi County, Idaho
Montana Land Reliance –  Helena, MT
www.mtlandreliance.org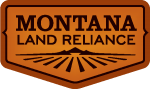 Lois Delger-DeMars, Kendall VanDyke, Jordan Vana, Managing Directors
LTA Accredited
Established in 1978
Region: Montana statewide
The Nature Conservancy of Wyoming – Lander, WY  
www.nature.org wyoming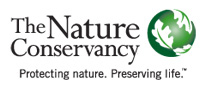 The Nature Conservancy of Idaho – Idaho Falls, ID      
www.nature.org idaho
The Nature Conservancy of Montana – Bozeman, MT     www.nature.org_montana
Jim Berkey, High Divide Headwaters Director
LTA Accredited
Established in 1951
Region: state-wide chapters

The Nature Conservancy of Canada – Invermere, BC 
www.natureconservancy.ca
Richard Klafki, Rocky Mountain Program Manager
Established in 1962
Region: National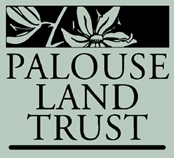 Palouse Land Trust – Moscow, ID
www.palouselandtrust.org
Lovina Englund, Executive Director 
LTA Accredited
Established in 1996
Region: Benewah, Clearwater, Idaho, Latah, Lewis, Nez Perce, Shoshone counties in Idaho; Whitman county, Washington
Payette Land Trust  – MCCall, ID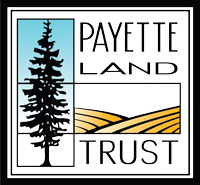 www.payettelandtrust.org
Craig Utter, Executive Director
Established in 1994
Region: Adams, Idaho, Valley, and Washington counties, Idaho
Prickly Pear Land Trust  – Helena, MT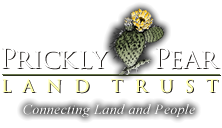 www.pricklypearlt.org  
Mary Hollow, Executive Director
LTA Accredited
Established in 1995
Region: Lewis and Clark, Broadwater and Jefferson Counties in Montana.

Rocky Mountain Elk Foundation – Missoula, MT
www.rmef.org
Jennifer Doherty, Director of Lands
RMEF  MT – Mike Mueller, Sr. Lands Program Manager
RMEF  ID – Aaron Swift, Lands Program Manager
Region: National
Established in 1984
Region: National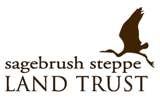 Sagebrush Steppe Land Trust – Pocatello, ID   
www.sagebrushlandtrust.com
Matt Lucia, Executive Director
LTA Accredited
Established in 2004
Region: Southeastern Idaho Counties of Bannock, Bear Lake, Bingham, Caribou, Franklin, Onieda, and Power

Teton Regional Land Trust – Driggs, ID
www.tetonlandtrust.org


Joselin Matkins, Executive Director
LTA Accredited
Established in 1990
Region: Upper Snake River Watershed in eastern Idaho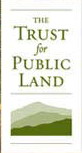 The Trust for Public Land – Bozeman, MT  
www.tpl.org
Dick Dolan, Montana Program Director
LTA Accredited
Established in 1972
Region: National

The Vital Ground Foundation – Missoula, MT
www.vitalground.org
Ryan Lutey, Executive Director
LTA Accredited
Established in 1990
Region: International


Wood River Land Trust – Hailey, ID
www.woodriverlandtrust.org
Scott Boettger, Executive Director
LTA Accredited
Established in 1994
Region: Blaine, Butte, Camas, Custer, Elmore, Gooding, Jerome, Lincoln, Minidoka counties, Idaho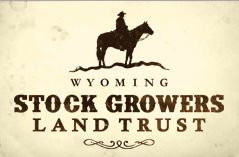 Wyoming Stock Growers Land Trust  – Cheyenne, WY
www.wsgalt.org
Eric Schacht, Executive Director
LTA Accredited
Established in 2000
Region: State-wide
Board
PRESIDENT  Joselin Matkins – Executive Director,  Teton Regional Land Trust


Joselin has a great history with land trusts in the west. She was named executive director at TRLT in March 2015 after several years as their Land Protection Director.  Previously she served for five years as the Executive Director of Sagebrush Steppe Land Trust in Pocatello, Idaho, and as the president of the Idaho Coalition of Land Trusts (ICOLT) from 2009-2015.
Matkins received her undergraduate degree in Biology from the University of Colorado and worked as an ecologist at various field stations across the Southern Rockies. Matkins started her land trust journey as an intern with the Wood River Land Trust before returning to graduate school at Oregon State University. After graduate school, she worked for the Placer Land Trust in Northern California as the staff scientist and land manager before taking the Executive Director position at Sagebrush Steppe Land Trust. Matkins also worked as the Lemhi Regional Land Trust Conservation Easement Stewardship Consultant.
Matkins is an avid outdoor enthusiast and especially enjoys hiking, mountain biking, horseback riding, and floating local rivers.
TREASURER  Brian Bean, Co-founder of Lava Lake Land & Livestock


Brian Bean is a co-founder of the Lava Lake Institute and co-owner of Lava Lake Land & Livestock and Lava Lake Lamb in South Central Idaho. He and his wife Kathleen founded Lava Lake Ranch in 1999 with the purchase and consolidation of six historic sheep and cattle ranches with the intention of producing and marketing 100% grass-fed and finished lamb while protecting the natural characteristics of the landscape. Their conservation efforts in Idaho began with the donation of a 7,500-acre conservation easement to The Nature Conservancy in 2001.
Today, Brian is working with the Natural Resources Conservation Service and TNC to complete the 10th, 11th and 12th conservation easements on Lava Lake Ranch's deeded lands. When closed, Lava Lake will have permanently protected more than 20,000 bio-diverse acres in the Pioneer Mountains – Craters of the Moon landscape in the High Divide region.
The Beans established the Lava Lake Institute for Science & Conservation in 2004, a non-profit organization that supports conservation research in the Pioneer—Craters area. The Institute currently serves as the fiscal sponsor for the Wood River Wolf Project, now in its eighth year; Lava Lake is one of several sheep producer members of this successful nonlethal predator control collaborative and Brian serves on the Project's Steering Committee. Brian is also active in the Pioneers Alliance.
Brian brings 30 years of investment banking, institutional derivatives and asset management experience to the Board, and is a magna cum laude, Phi Beta Kappa graduate of Pomona College, where he was a dual major in botany—molecular biochemistry and biophysics and in zoology. Brian was awarded his MBA by the Stanford Graduate School of Business, where he was a Miller Scholar. Before business school, Brian was a captain in the United States Marine Corps, having served with the 1st Marine Division.
Photo by Nancy Farese.
Chris Bryant, The Nature Conservancy  Chris Bryant is the Western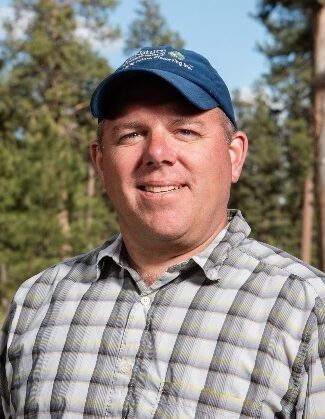 Montana Land Protection Director for The Nature Conservancy. He's been with the organization for more than 10 years working on various aspects of their large-scale acquisition and management of projects involving former industrial timberland. Chris manages relationships with agency, government, NGO, academic, and community partners—and serves as the lead for protection and collaborative work with federal and state agencies.  He serves on the board of the Blackfoot Challenge where he is chair of the Conservation Strategies Committee. Before joining The Nature Conservancy, Chris designed and led journalism education expeditions with the Institutes for Journalism and Natural Resources across the American West. He lives in Missoula, Montana
Dave Hillary, Canadian Wildlife Federation Dave Hillary is Director,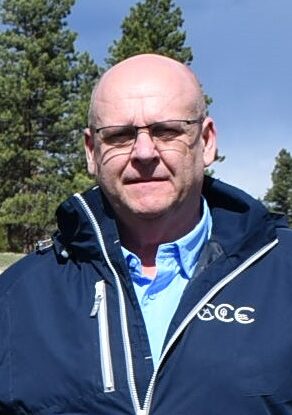 Corporate Development & Strategic Partnerships at the Canadian Wildlife Federation (CWF). A former Manager and Director with the Nature Conservancy Canada (NCC), where he spent 12 years, Dave brings deep and meaningful conservation experience and relationships. He is a champion for the idea of conservation outcomes through collaboration and was previously Chairperson of the East Kootenay Conservation Program (EKCP) and the Heart of the Rockies Initiative (HOTR) in addition to leading NCC's trans-boundary North America Partnerships Initiative.
He has degrees in natural and social sciences and is a recovering professor of Environmental Sciences. He makes his home in Silverton, British Columbia, and in Ottawa, Ontario.
Denny Iverson, Iverson Ranch Denny Iverson runs a family ranching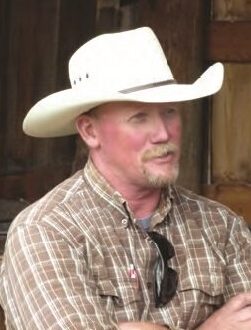 operation in the Blackfoot Valley of Montana. Denny serves on the Five Valleys Land Trust board, the Blackfoot Challenge board, and is a past member of the Missoula County Open Lands Citizen Advisory Committee. The Iversons placed an easement on their ranch some years ago and most recently, Denny placed an easement on some of their own farmland that the ranch operates along with the home ranch. Denny spent 30 years working as a logger to support his ranching habit before selling the business to ranch full time. Over the years Denny has been an instrumental voice for conservation and collaboration, helping find solutions to predator-livestock conflicts, the resale of corporate timber lands following a community-driven plan, and most recently, the future of economic development in a rural watershed.
Jim Owens – Retired Foundation Program Officer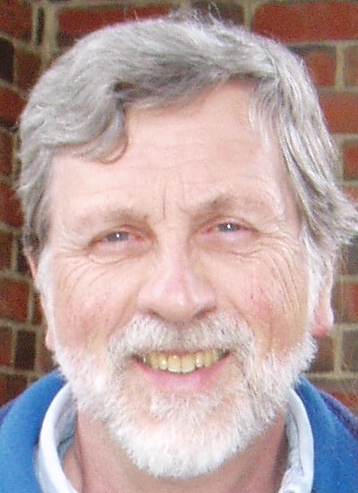 Jim Owens is a retired Senior Program Officer at the Brainerd Foundation, where he oversaw the foundation's Place-based Conservation, Opportunity Fund, and Grassroots Fund grant programs.  He worked with groups to help them understand the foundation's funding programs and continues to enjoy sharing suggestions, campaign ideas, and strategies with activists in the region.  During his years with the Brainerd Foundation, Jim traveled throughout the Northwest to better understand endangered ecosystems issues and to strengthen working relationships with stakeholders in the foundation's Place-based focus areas.
Jim is a fourth generation Northwesterner whom the foundation lured back to Seattle from Washington D.C. in 1995 after working on the Ancient Forest and "takings" campaigns, including serving as Executive Director of the Smith River Alliance and the Western Ancient Forest Campaign, as well as Chief Strategist for the Alliance for Justice.
Karen Rice – Retired from the Bureau of Land Management in Idaho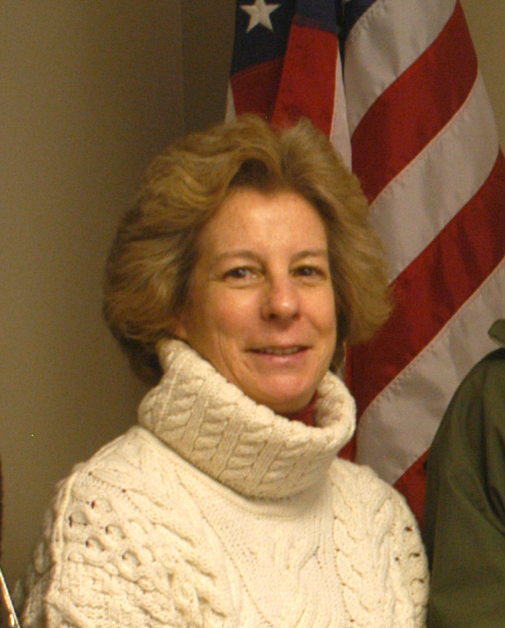 Karen Rice is an Idaho Falls, Idaho native. Karen holds a BS in Fish and Wildlife Management from Montana State University. While attending college Karen worked on a Bureau of Land Management (BLM) fire crew.  Following graduation Karen worked several temporary jobs for the Idaho Department of Fish and Game and BLM until she secured a permanent job with BLM in Idaho.  In her BLM career Karen participated in fish and wildlife research, range and wildlife habitat management, stream surveys, and riparian surveys and management. Karen is widely recognized for her decades of leadership of the BLM's Land and Water Conservation Fund program in the Upper Snake region. She held a variety of program oversight and management duties and retired as Associate District Manager of the BLM's Idaho Falls District at the end of November 2015.  Karen is married with a daughter and two step children.
Kristin Troy – manager at Middle Fork Lodge and former Executive Director at Lemhi Regional Land Trust


Kristin and her husband manage the Middle Fork Lodge in the heart of the Frank Church River of No Return Wilderness in Idaho. She served as Executive Director of LRLT since it's inception in 2005 to 2017. Kristin served on the Upper Salmon Basin Watershed Program Advisory Board and Technical  Team, on the policy committee for the Idaho Coalition of Land Trusts and has advocated and testified in Washington D.C. for land trust issues.  Prior to the land trust, she worked 11 years in the outdoor recreation industry before returning home to Salmon, where she and her husband, Mark, purchased Idaho Adventures, a Salmon based river rafting and fishing business. Kristin has served on the board of directors from Steele Memorial Medical Center and coached volleyball at Salmon Middle School.
Staff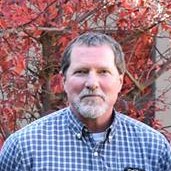 Executive Director     Gary Burnett, a long-time leader in the conservation field, is the Executive Director for the Heart of the Rockies Initiative. Gary started with the organization in November 2017, after Michael Whitfield retired. Gary comes to us from the Blackfoot Challenge, a well-respected model of community-based conservation in Montana and throughout the West.
Gary has 30 years of experience in natural resource management and nonprofit development.  He has worked with and for public and private landowners/managers on land protection and stewardship; prescribed fire; and natural areas, wildlife and habitat management.  Gary has developed and directed annual fund, major gift and planned giving programs for local, regional and national organizations.  He holds a Masters Degree in Wildlife Biology from University of Montana, and has served as the Blackfoot Challenge's Executive Director since May of 2007.
Gary serves as co-chair of the Southwestern Crown Collaborative of the landscape restoration program, on the leadership team for Rural Voices for Conservation Coalition, the coordinating committee for the Network for Landscape Conservation, volunteers on the local fire department as a fire fighter and board member, and serves on the Executive Committee for the Board of Sustainable Northwest.
gary @ heart-of-rockies.org
120 Hickory St., Suite B, Missoula, MT 59801
(406) 360-0254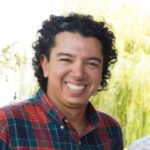 Science Director   Bray Beltrán is an ecologist by training. He sees humans as an integral part of ecosystems, and firmly believes collaborative bottom-up conservation can help people find the balance between the long-term well-being of local communities (and us humans as a global agent of change), and the resources we use to maintain our quality of life. As the Science Director at Heart of the Rockies Initiative, he supports the long-term sustainability of socio-ecological systems in the Intermountain West by developing a strong science program that informs private and public land protection and stewardship and that is inclusive of all people and cultures living in the region. Bray grew up in Colombia, moved to the U.S. in 2000, and has been living in the Intermountain West since 2013. He lives in Pocatello, Idaho, with his wife and daughter and gets out with them as often as they can to enjoy the outdoors and the amazing beauty of this region.
bray @ heart-of-rockies.org
109 N. Arthur St, #300, Pocatello, ID 83204
(786) 417-7267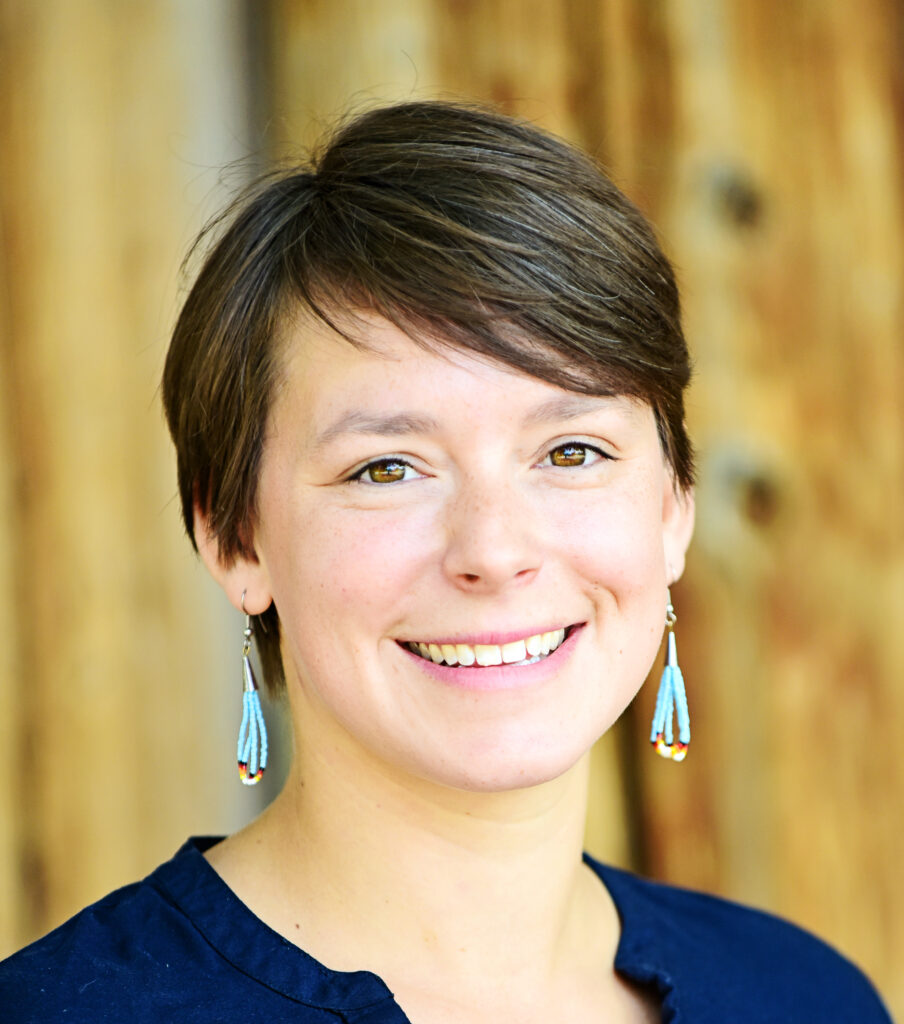 Rural Development Director   Erin Farris-Olsen is cultivating our new partnership with USDA Rural Development and works out of Helena, Montana. Erin is an enrolled member of the Brothertown Indian Nation and graduate in Environmental Studies and Communication from Carroll College and Natural Resources Law at the University of Oregon. Erin has worked on numerous community based conservation and social justice initiatives in Liberia, Belize, and Montana. Because she believes strong communities are essential to sustaining conservation, Erin is inspired to employ rural development resources to ensure the resiliency of Montana's communities for future generations. In her spare time, Erin likes to fly fish, camp, and hike around Helena with her husband Rob, children Tupper and Auggie, and their dog June Bug.
erin @ heart-of-rockies.org
120 Hickory St, Suite B, Missoula, MT 59801
(406) 461-8530
Program Director   JoAnn Grant works out of the Bitterroot Valley of Montana.  She manages communications and outreach and

assists with development of programs and partnerships.  JoAnn has a degree in Natural Resources Management from Colorado State University with a concentration in Conservation Biology.  She brings a broad range of experience to Heart of the Rockies. She was formerly the Director of Operations at the Teton Regional Land Trust, with responsibilities in finances, communications, and stewardship.  She's been a newspaper editor, naturalist guide in Yellowstone National Park, and a co-owner of a Baja fly fishing outfit.
joann @ heart-of-rockies.org
558 Skalkaho Hwy, Hamilton, MT 59840
(406) 640-2816
Development Director     Kali Hannon works out of the lower Blackfoot Watershed in Montana, near the confluence of the Blackfoot and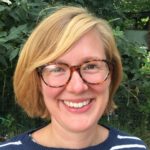 Clark Fork Rivers. She brings a passion for people, working landscapes, wild places, and collaborative conservation to her work at Heart of the Rockies, where she manages the fund development program. Kali earned a MS in Environmental Studies from the University of Montana, where she also earned a certificate in Natural Resources Conflict Resolution. In her free time, she enjoys exploring the outdoors with her partner, Eli, and their bird dog, Scout.
kali @ heart-of-rockies.org
120 Hickory St, Suite B, Missoula, MT 59801
(406) 552-3388
Project Coordinator   Emily Harkness assists with coordination of the High Divide Collaborative. Emily has a B.S in Zoology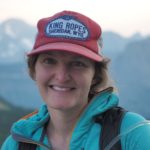 from Humboldt State University and a graduate certificate in Natural Resource Conflict Resolution from the University of Montana. She has spent the last 10 years working in the Rocky Mountains as a fisheries technician, horse packer, and park ranger. In her free time Emily loves hiking, snowboarding and fly-fishing around western Montana.
emily @ heart-of-rockies.org
120 Hickory St, Suite B, Missoula, MT 59801
(406) 529-4915