Why Keystone Lands?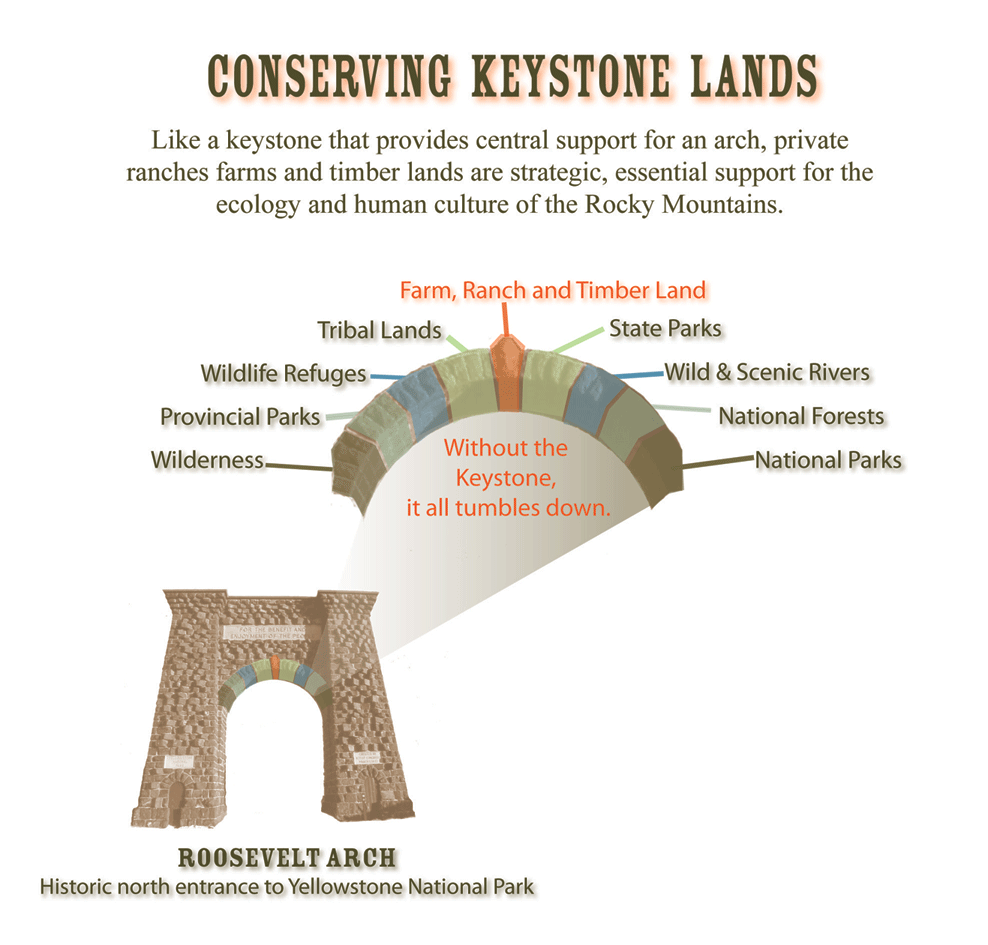 Like the keystone that is the central supporting element of the historic Roosevelt Arch, "keystone private lands" are strategic, essential pieces that hold the greater landscape together. Even with all the public land we have in the West, if these important private land pieces are not conserved, the whole system will deteriorate. These relatively small parcels actually play a huge role in building lasting ecosystem resilience and long-term economic stability for the region.
The Heart of the Rockies region is anchored with iconic national parks like Yellowstone, Glacier and Banff, first set aside in the late 1800s. During that same time, the West was being settled by homesteaders who largely secured the most productive lands – those with good soil and available water. This pattern resulted in much of our river valleys in private ownership, while our rugged mountains and dry deserts remain public.
Our Keystone Lands concept is guided by five landscape-scaled themes: Connectivity, Clean Water, Climate Adaptation, Productive Agricultural Lands, and Working Forests. Our Keystone Lands projects are strategically identified properties whose conservation makes an impact on these landscape themes.
*The Heart of the Rockies land trusts and conservancies work only with willing landowners who wish to voluntarily conserve their property.